Interview with Shawna Alexander of Kerala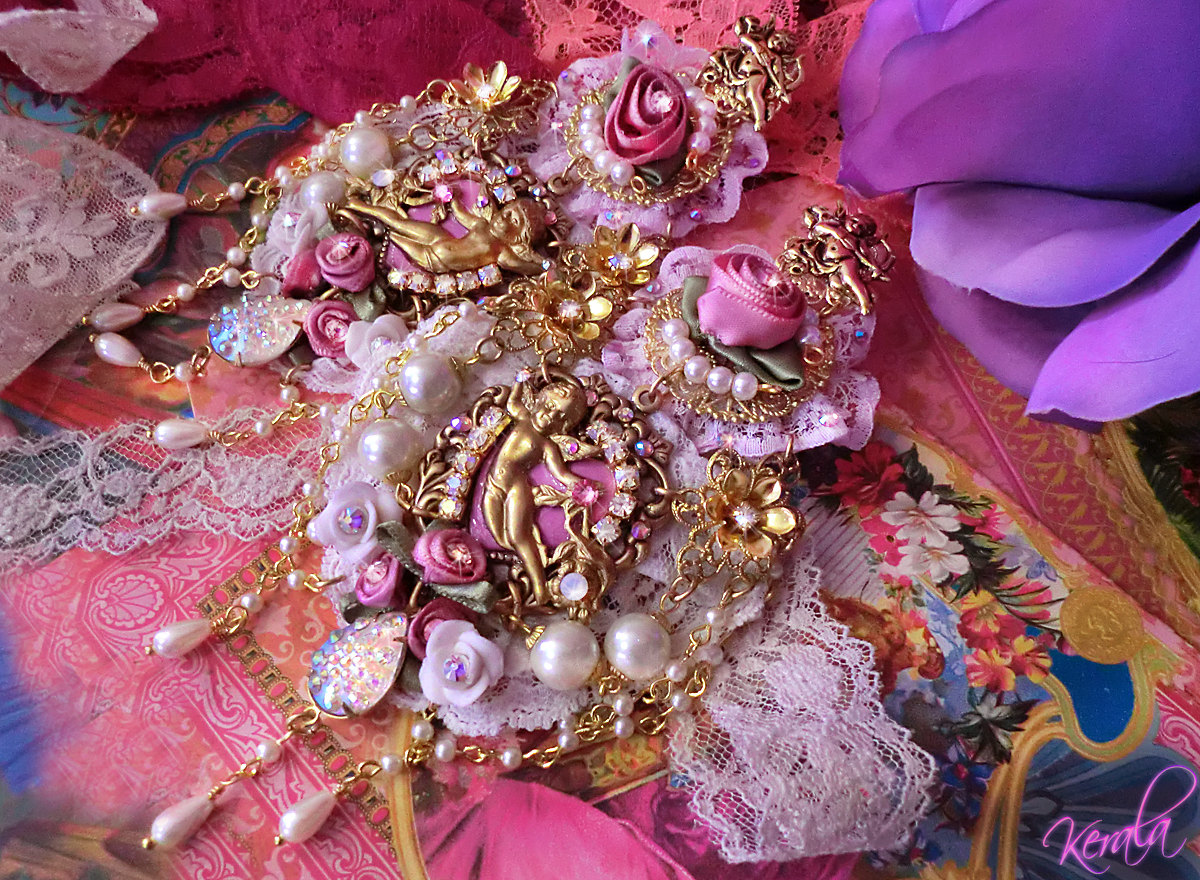 My mother taught me about fairys when I was very young. The books in those days didn't have pretty coloured pictures like they do now. So the stories were a lot more descriptive. I remember fairys slept amongst the petals of flowers, and tilted young leaves to drink the dew drops in the morning, or to shower. Their pretty clothes were made from petals and leaves with little bonnets of upturned flowers on their pretty heads.
I remember wee field mice who lived in warm snug homes and used the cast offs of humans to furnish them. They slept in half open match boxes, lined in cotton or straw. Their dining tables were the old wooden cotton reels that sewing thread used to come on and thimbles were their stools. Ladies pretty handkerchiefs framed their windows as curtains and little acorn caps were their food bowls.
The pictures these stories built in my mind and imagination have led to a life time love of the faery realms, dragons and all things now considered fantasy. I adore fantasy art and I love all things which are beautiful, decorative, ornate and feminine.
Perhaps this is why Kerala had such an effect on me when I first discovered it on Etsy. Kerala is the store of Shawna Alexander. Shawna is the designer and creator of the most exotic, most gorgeous jewellery I have ever laid eyes on.
The night I first saw Shawna's work on Etsy, I couldn't sleep. It blew my mind. It was so unique, so special, I was instantly in love. Shawna's jewellery is magical. It's absolutely laden with beauty and femininity and is so rich in colour and texture….I could rave about it for weeks. I was so inspired my brain would not stop going around and around with ideas and to say that the beauty of her work touched my soul somehow, is not over stating it.
The next day I messaged Shawna to tell her how much I loved her work. We chatted back and forth a bit and then I asked her if she would do me the honor of allowing me to interview her for this blog.
I am more than thrilled that she agreed, and that she has sent me some pictures of her work so I can share them with anyone who reads this. So here it is:
Interview with Shawna Alexander of Kerala
What do you really love making by hand ?
Anything feminine and ornate, loaded with as much detail as I can fit on a piece, and then some.
What's on your bedside table right now? 
A crystal prism, a satin pouch of gemstones, a rock salt lamp, a leaded lamp with a scarf draped over it, a book about ghosts, an audio recorder and a brass statue of Krishna.
Do you have a muse – who or what inspires you?
My parents, The Universe, my inner self.
What music, books, images, poetry spark your creativeness?
East Indian design and culture, the Victorian era, flowers…emphasis on roses, fantasy-based imagery, ancient art, architecture of the past, paintings of the past,… Anything that exudes overwhelming beauty and immense detail. For music: Neil Young, Bob Dylan, The B52's and the Blues.
What are you favorite subjects to talk about for hours on end?

Anything paranormal and beyond the minutia of our everyday lives, conspiracy theories, spirituality, truth.
What would you like to learn more about?

Channeling Extra Terrestrial and Spiritual Entities, Past Life Regression and Developing your Intuition and Psychic Abilities.
How do you balance your creative life with your family, life commitments?
Me and my fiance are both workaholics and off doing our own things during the day, but we take lots of small moments just to connect and say a quick hi, I love you and I feel your pain haha.
We've all made booboos at times, what's your favorite creative 'mistake'?
Painting my bedroom flamingo pink and walking up in a 'whoopie cushion' the next morning.
Kitchen table or studio?
It's my garage for my day job and my jewelin room/studio for my jewelry.
Do you have a wish list? If dreams could come true……?
Yes, to better be able to communicate with beings outside of our space and time, to gain knowledge and strength to live my life to the fullest, to gain wisdom to overcome my personal obstacles, to develop my self confidence through all of these things and to gain a heightened sense of love and oneness without actively seeking it..maybe not all in this lifetime. 😉
Shawna, thank you so much for agreeing to this interview and allowing me to share your wonderful work.
A small sample of the treasures to be found at Kerala: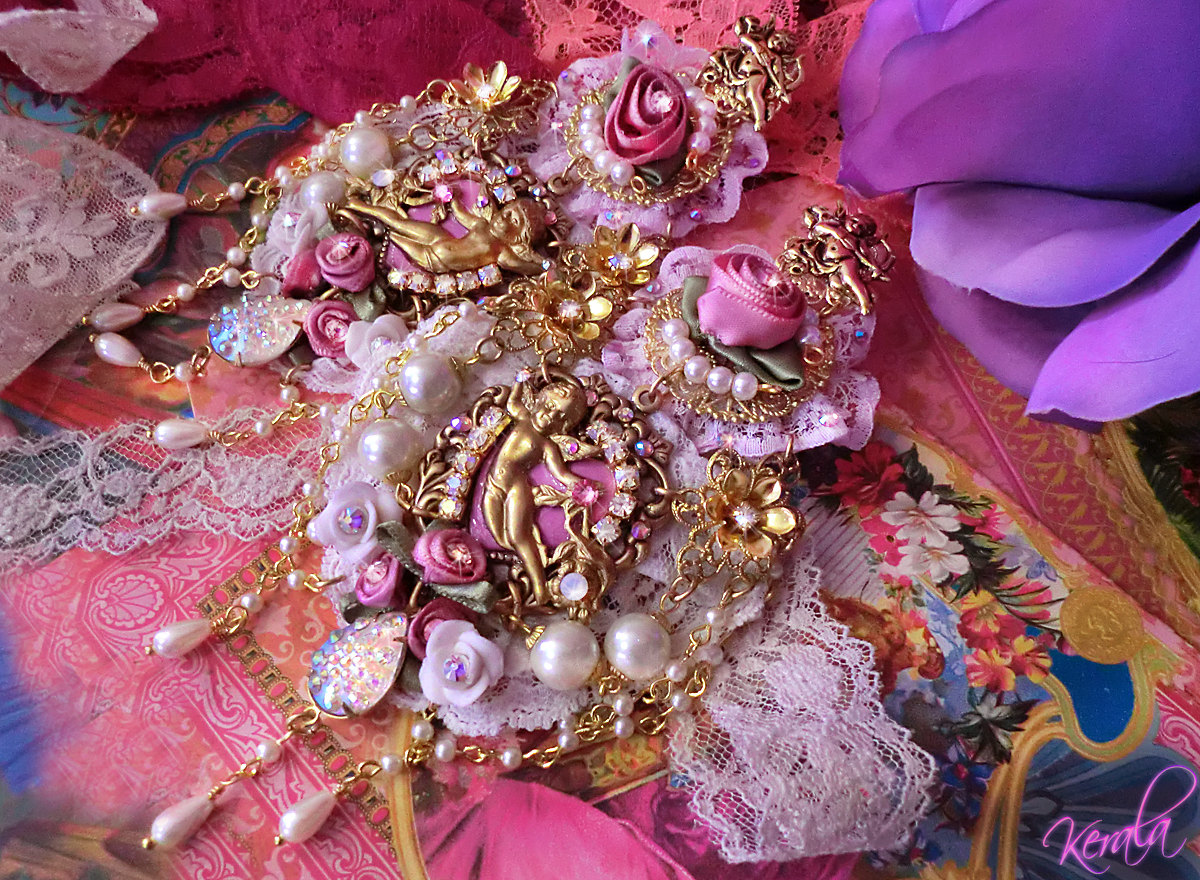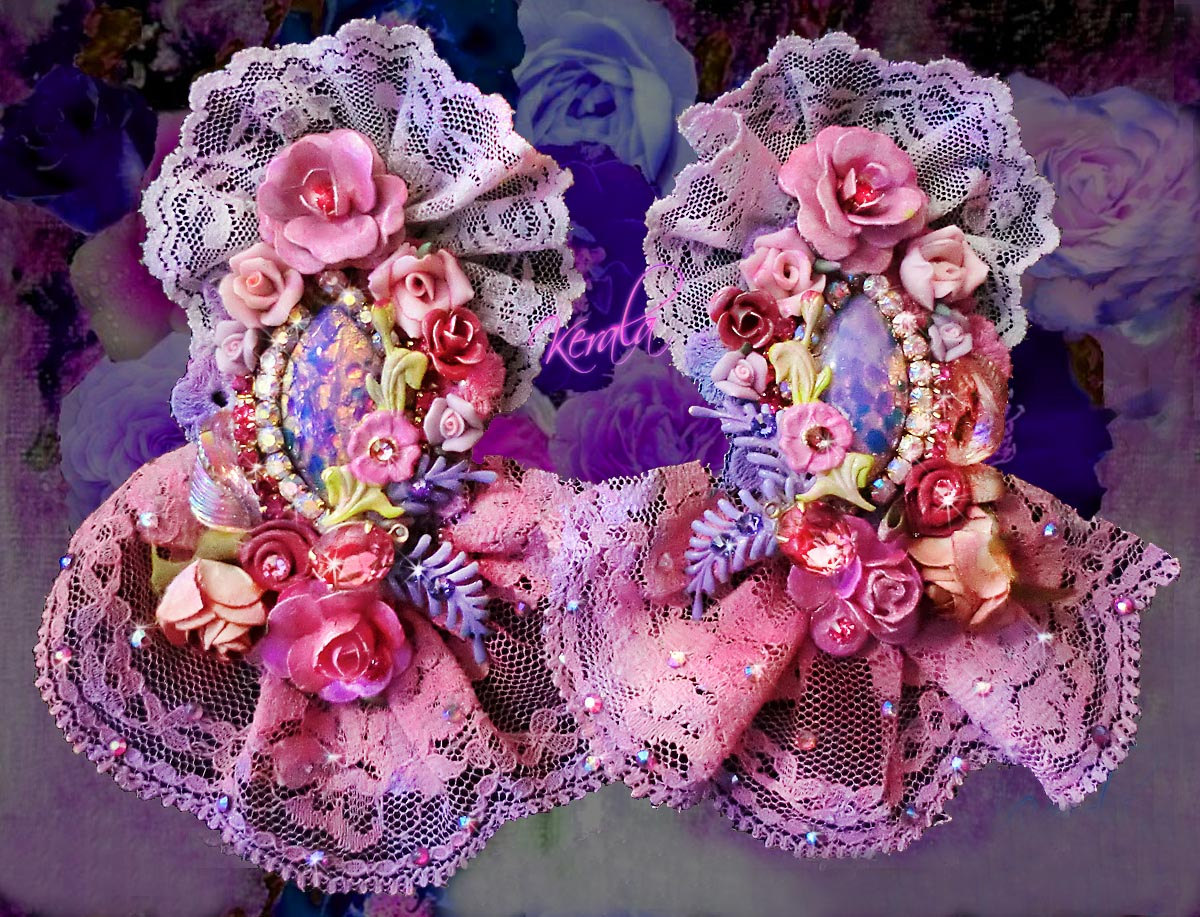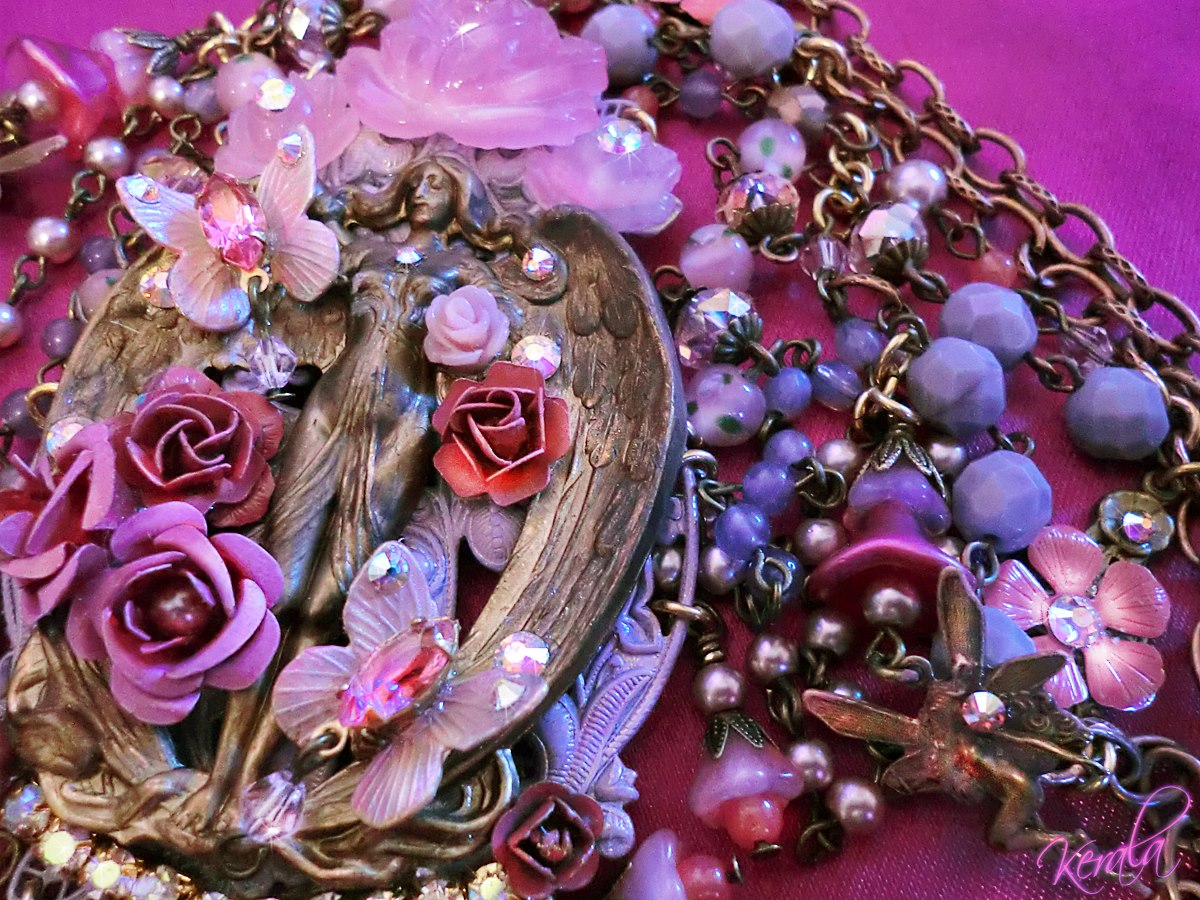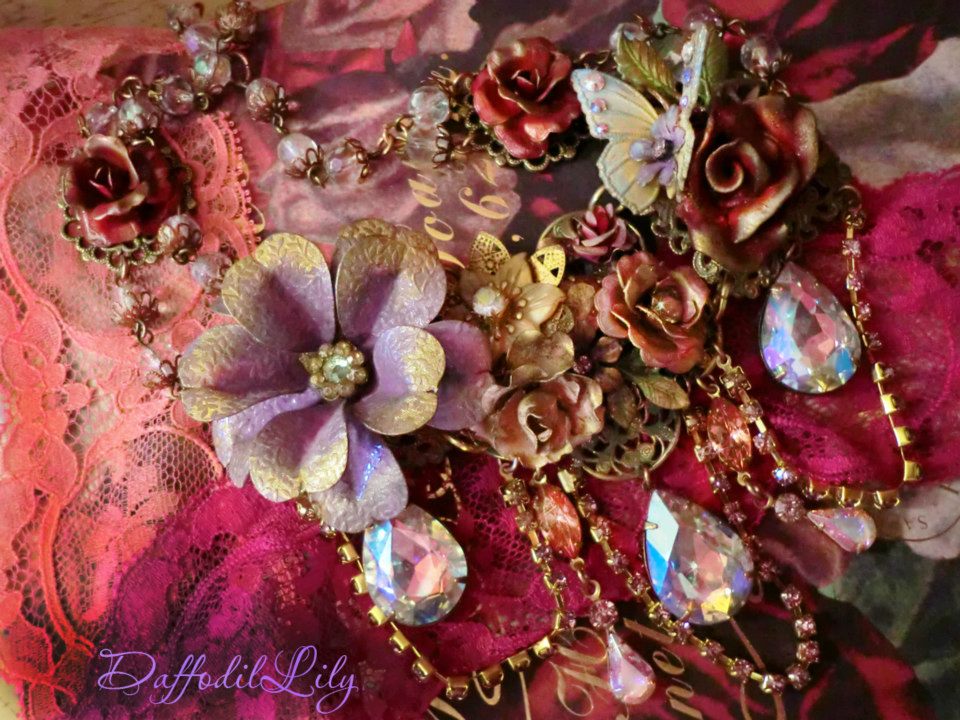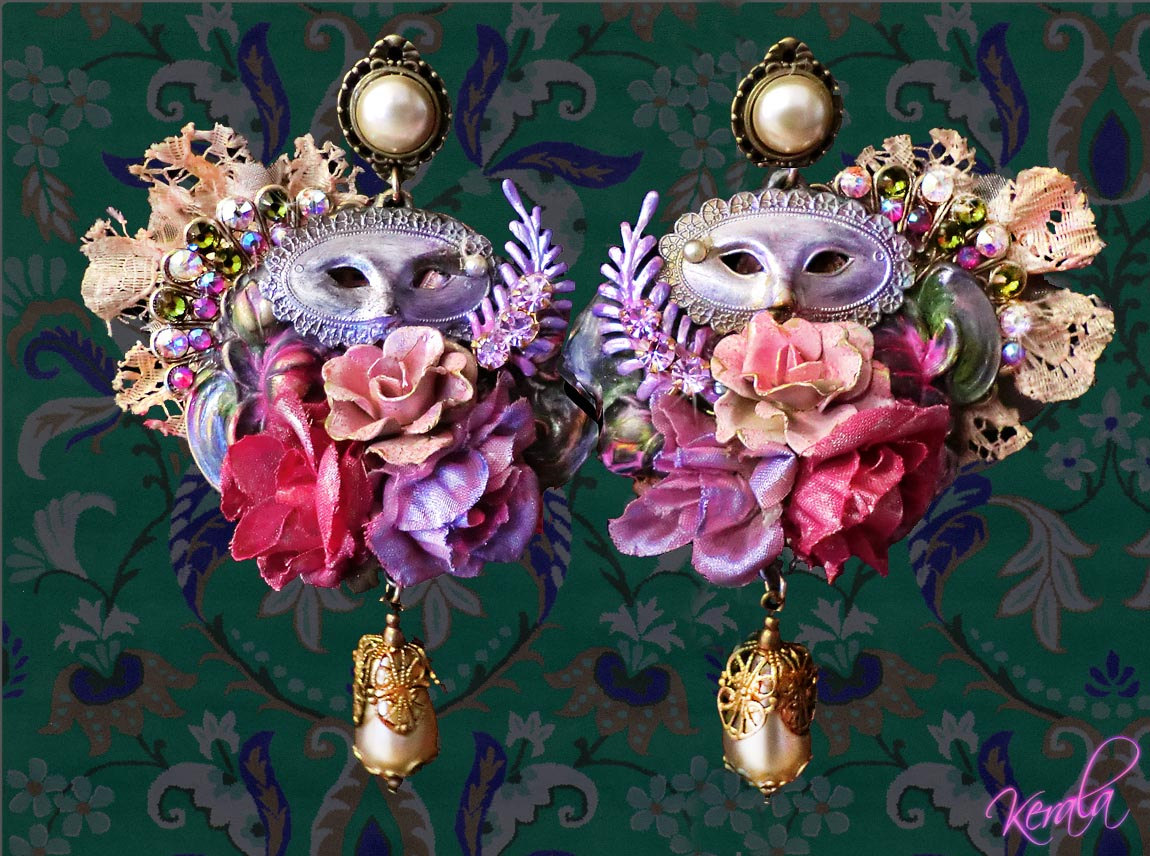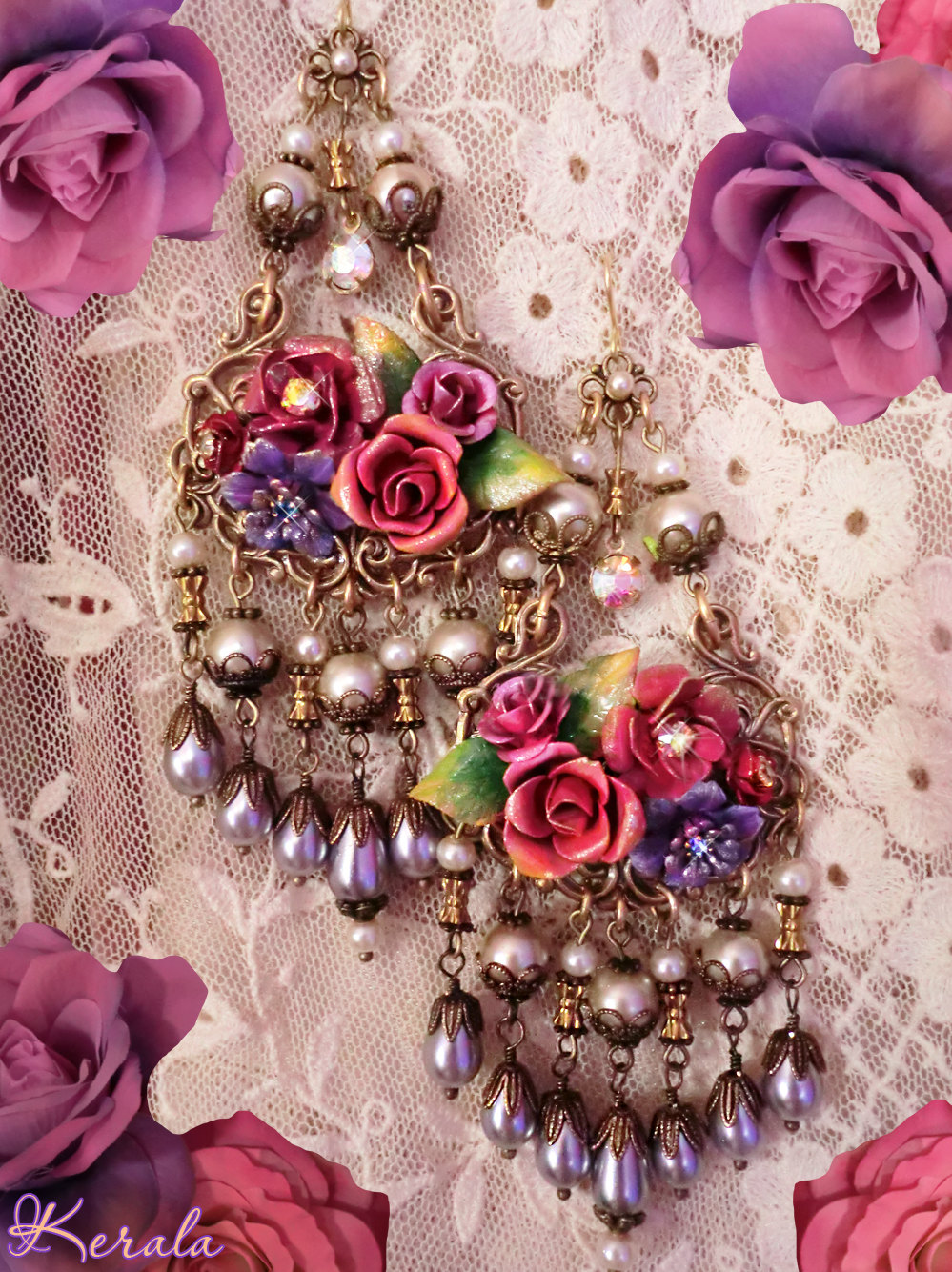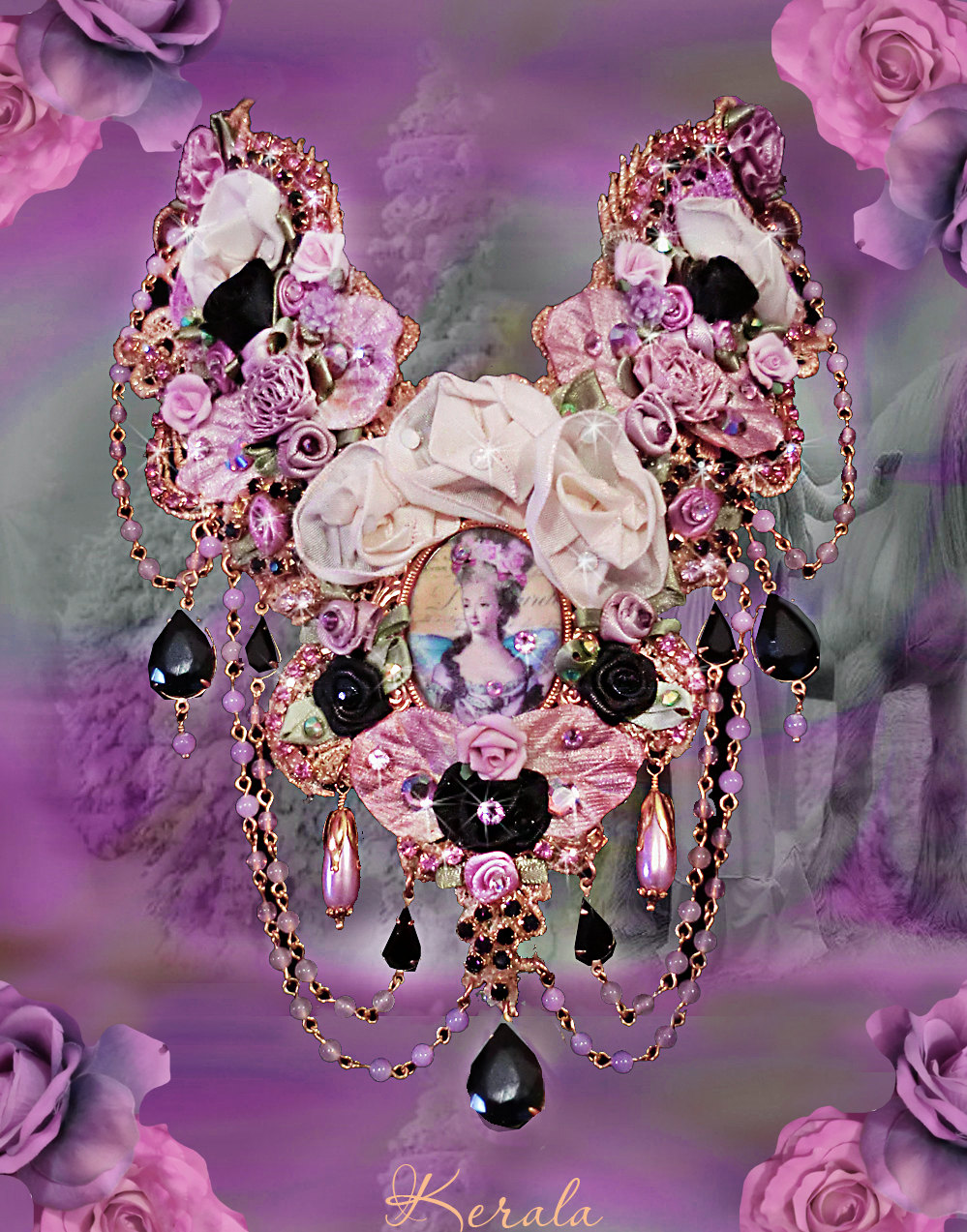 You can find more of Shawna's work at Kerala on Etsy.
Please let me know if you love Shawna's work as much as I do in the comments. Please also let me know if you'd like to see more articles like this – highlighting other wonderful artists.