Silk Ribbon Embroidery To Die For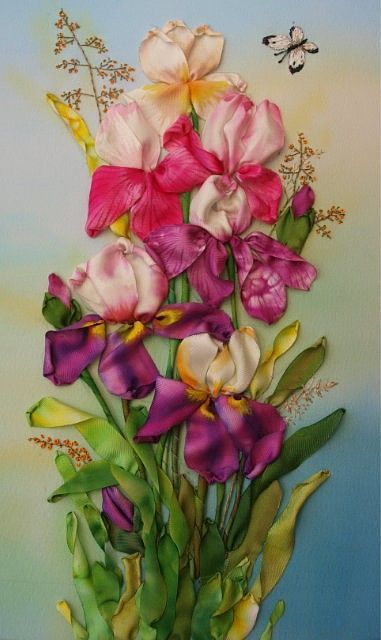 Many, as in many, years ago, when I was a young mum, I used to love doing embroidery. Mostly cross stitch. I still have all the books I bought back then, with lovely patterns and pictures in them. I kept them thinking that when I retired I'd have all the time in the world to do such things.
I was wrong. And how!
But what is worse, is that my eye sight is no longer good enough to do fine embroidery. I know you can get special magnifying glasses that hang around your neck and prop against your chest, so that you can work under them. But that just seems awkward to me. Something else to have to move if I need to get up to make a coffee, or let the dog in and the cat out, or the phone rings….you know how it goes.
I also no longer have the patience I once had for taking on long slow projects. Maybe that's because I know my own time is limited, and therefore more precious.
One of the things I remember seeing, when pouring through embroidery books, was silk ribbon embroidery. The pictures were mostly of faded, flattened, old examples from grandma's day. Or maybe even from grandma's grandma's day! And I kinda screwed my nose up at it. It didn't appeal at all.
But recently I saw some new silk ribbon embroidery, and wow – just wow! It was gorgeous, which made me explore further, and I'm now dying to try it. There are hundreds, if not thousands, of beautiful examples on Pinterest, and on Google Images. There are also some fabulous tutorials on You Tube, but a lot of them are in some language I can't understand, but are still fascinating to watch.
Lots of them are done with different colours of silk ribbons, and are lovely. But some of the tutorials I saw showed them doing all the embroidery with white ribbon and then colouring the ribbon with permanent markers. This meant they got lovely blends and hues of colour, which added realism and depth. I have to try that – it looks amazing.
The other thing about silk ribbon embroidery is that it is much faster than sewing with thread. You can complete a picture in no time. I love that!
Here are some examples to whet your appetite. If they send you exploring further, please don't blame me when you get lost in the sumptuous gorgeousness of it all!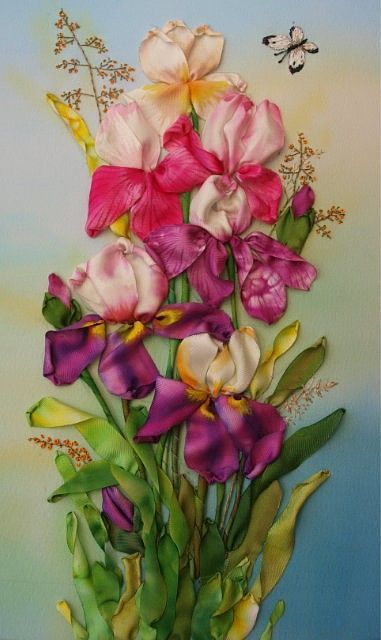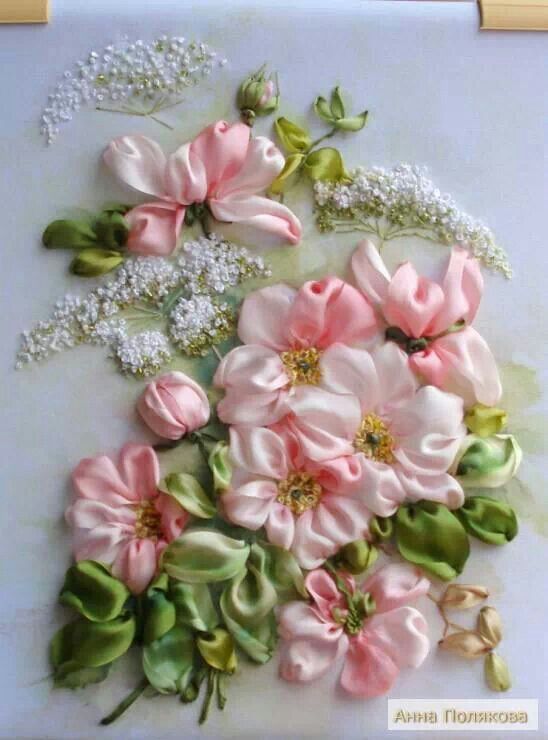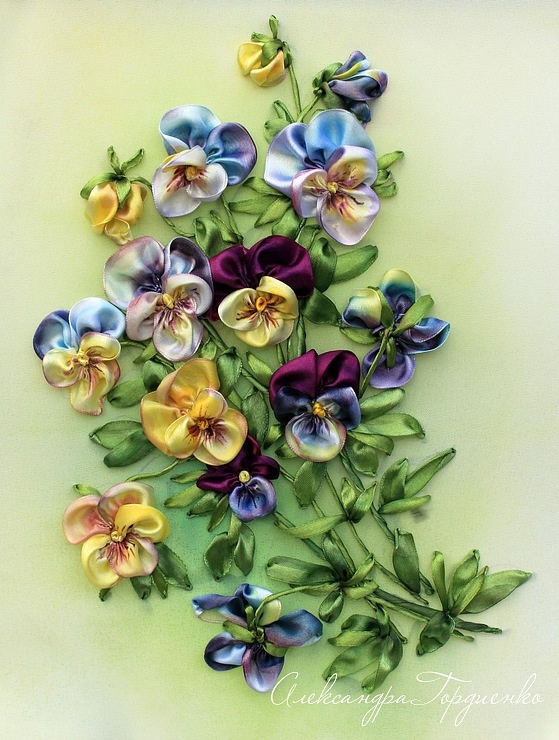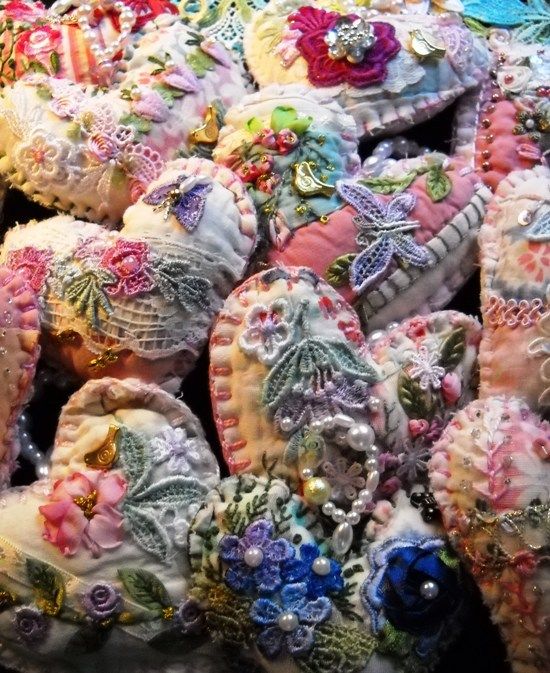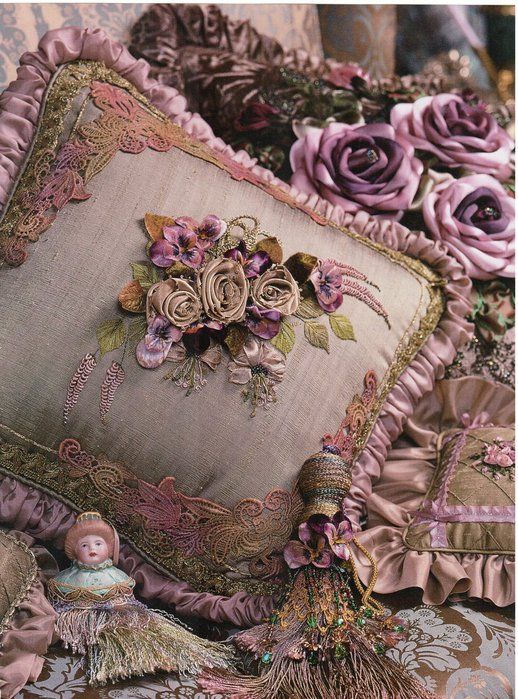 All of these pictures were shamelessly stolen from Pinterest and/or Google Images
So what do you think? love it or hate it? would you give it a go? If you did I'd love to see the results!