Vintage Tea Party Tea Bag Envelope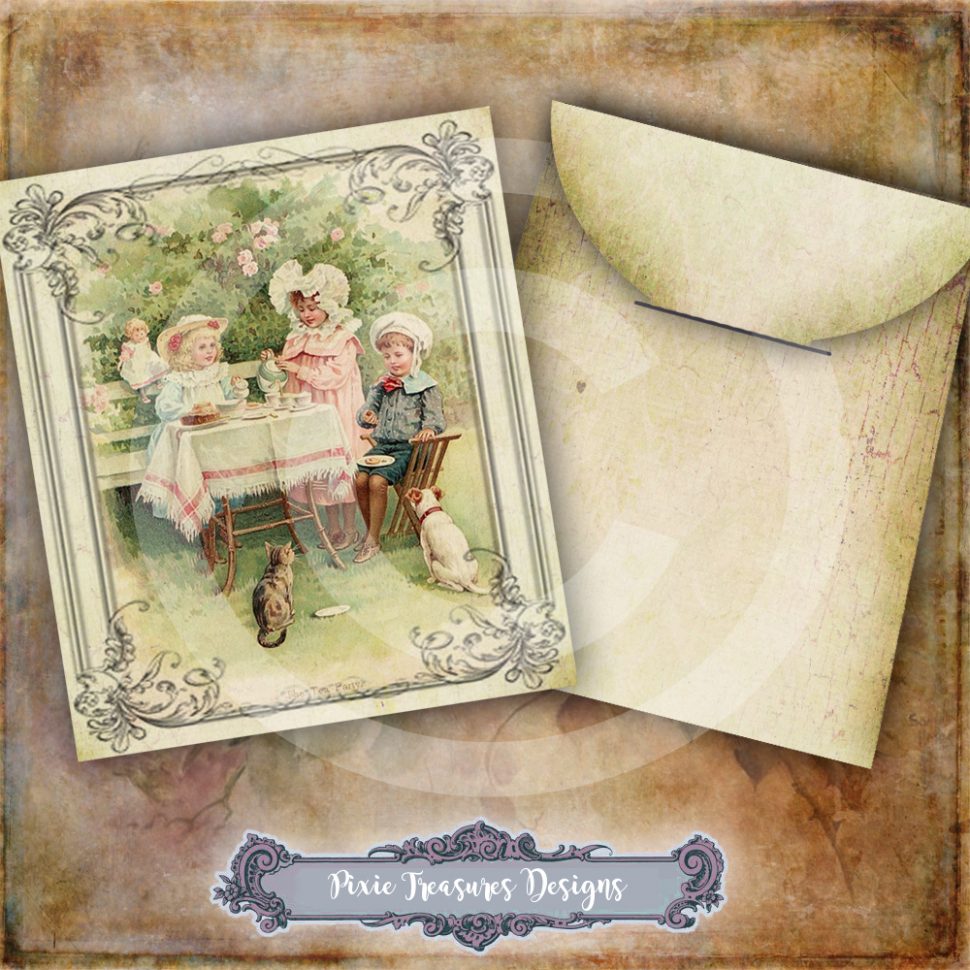 A lovely vintage Tea Bag Envelope to print and cut out. No gluing necessary. Just fold in the side flaps, fold up the back and fold over the top flap, slip the it into the slot on the back and you're done. Don't forget to enclose a tea bag first though!
The image on the front is of a charming little girls tea party, including toys and pets. Very cute.
Thank you so much for becoming a subscriber to our website.