How to Care for your Handmade and Vintage Jewellery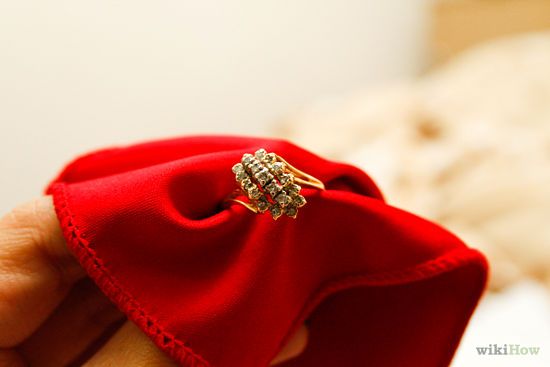 When it comes to looking after your handmade and vintage jewellery, there are a few simple do's and don't that will help it last longer and look better.
Handmade jewellery is not as robust as store bought which are made by a whole different process. But buying handmade ensures you get something made with skill, love and care by an artisan, or a local craftsperson. So you are supporting that person and their work when you do purchase one of their creations. Very likely it will be a one-of-a-kind item, or at least produced in very limited numbers. The items usually take more time to produce and will be more unique and personal. This is all a part of what makes them so valuable. So here's how to take care of your precious purchase.
There is an old saying – Your jewellery should be the last thing you put on and the first thing you take off.
This means you don't put your jewellery on until your lotions, make up, hair spray or perfume are all applied and dry. The chemicals in these potions can damage your lovely stones and gems. Likewise, take your jewellery off before you wash, shower or start removing your make up when you get home.
Treat your jewellery gently. Like an heirloom. Treat it right and you just may get to pass it on after many years of wear.
Sterling silver or silver plate may tarnish over time – never use a silver dip on handmade jewellery as this will immerse not only your silver but also any stones, pearls, glass or leather; please only use a soft silver or gold cleaning cloth to clean precious metal jewellery; with other metals or leather you can use just a soft lint-free cloth.
Do not use an ultrasonic cleaner to clean your handmade jewellery. Do not use chemicals or soapy water and vigorous scrubbing with a brush of any kind.
Of all the 'ingredients' in handmade jewellery, pearls and freshwater pearls are the most delicate – clean these with a soft cloth only; pearls tend to flourish and bloom when they are worn frequently – they need the oils from your skin to nourish them and keep them 'living' – if they are not worn, they may lose their lustre – wear them, enjoy them, and they will tend to look after themselves.
Don't soak you jewellery in water – this will damage pearls and gemstones; in the case of porous gemstones like lapis lazuli, turquoise or coral (for instance) the water may penetrate and damage the stone; with pearls it may take off layers of nacre and sheen.
Do not shower, sunbathe, swim or use the jacuzzi whilst wearing your jewellery – chemicals or salt will cause damage – do not subject jewellery to strenuous activities like exercise or gardening as it may snag and break. We also recommend removing your jewellery before going to bed for the same reason.
Where possible, store your jewellery in the tissue paper inside the box or the pouch it arrived in.
Do you have any handy tips on caring for your handmade or vintage jewellery that you'd like to share? Pop them in the comments below and they might help us all care for our lovely bling.
Leave a comment