Art Nouveau Jewellery – Pure Beauty!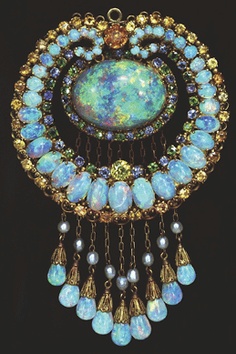 Of the two – Art Nouveau and Art Deco – I have to say that I much prefer the Art Nouveau period for it's gorgeous flowing and feminine designs. The Art Deco designs which followed were more geometric in form and do not inspire me anywhere near as much, although there are still many to admire.
I thought I'd share with you some pictures of jewellery from the Art Nouveau period which I've found during some research. I hope you like them as much as I do.
Which period's designs do you prefer, Art Nouveau or Art Deco?